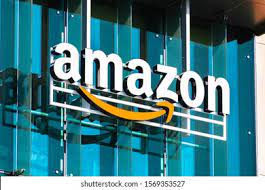 For the first six months of their Prime membership, students pay just half the regular price. To take advantage of this offer, all you need to do is sign up and enter your student's information. As a member, you'll be entitled to free shipping on all orders, as well as steep discounts on books, electronics, clothing, and more. In addition to the free Kindle reading for two months and discounts on Amazon Music and Prime Video, students can also receive special discounts on other Amazon services.
Youth Special: 50% Off at Amazon
Amazon discount codes Prime offers a 50% discount to new members between the ages of 18 and 24 for a monthly, quarterly, or yearly membership. Getting plan reductions or Amazon Pay cashback of up to Rs. 750 is as simple as proving your age. Keep in mind that the mobile app is required to take advantage of this promotion. For further information, visit our website.
List of Advantages and Cost of Amazon Prime Membership
There are many exciting perks that come with an Amazon Prime membership.
One-day, two-day, and scheduled delivery options are all included at no extra cost with your membership. More so, for regular shipments, there is no minimum order value required.
Get morning and express deliveries at a discount of Rs 50 and Rs 49, respectively.
The No Rush shipping option is free, and you can get Rs 25 back if you choose it.
You can save 15% on diaper subscriptions and other qualifying baby products, in addition to other discounts available.
Hundreds of movies and songs in dozens of languages, plus the Kindle reading app, are all yours to stream at no cost whatsoever.
With every Airtel recharge, you're entered to win a free 30-day trial of Amazon Prime.
Particulars on Costs:
Here are the updated Amazon Prime membership tiers:
Costs Rs 179 per month; membership is good for one month.
For a total of Rs 459 every three months, you can become a member of this club for as long as you like.
There is a Rs 1,499 annual membership fee, and your membership will be valid for 12 months.
Save on Your Amazon Orders With This App
The app is the most convenient way to browse through millions of products and quickly locate what you need. Shoppers have the option of perusing the store by category, viewing past purchases, and perusing reviews written by other clients. There's no need to look elsewhere because it has everything you could possibly want from thousands of vendors. Having the Amazon app on your phone enhances your shopping experience, regardless of whether you use an Android or iOS device.
Review the following advantages of the mobile app:
View the whereabouts of your orders in real time.
Get alerts when something has been delivered.
If you want to know about sales, discounts, and new releases, talk to customer service.
Use Amazon Pay to make payments and money transfers.
Alexa's interactive voice feature provides helpful guidance.
Create a secure online payment system.
Scan the product's barcode to learn its price.
Shop Amazon's Daily Deals Section for Deep Discounts on Cleaned and Reconditioned Items
The quality of Amazon's refurbished and renewed products is excellent.
Prices are low, and you can trust in the quality of the wares offered. You can save as much as 70% on here by purchasing refurbished items. Check out all the refurbished electronics they have to offer, including computers, headphones, mobile phones, fans, cameras, smartwatches, tablets, monitors, and more. Before being put up for sale on the marketplace, each product undergoes rigorous inspection and testing by trained experts.
Gameplay for Free with Prime Video Gaming
Users of Amazon Prime have access to exclusive daily updates of free in-game content for the best and newest mobile games. Characters, skins, currencies, potions, and other game assets can all be obtained at no cost. To access the bonuses and discounted in-game content, just sign in with your Amazon discount codes account. In addition, if you sign up for the company's newsletter, you'll receive access to special drops of in-game content before anyone else.
Returning Items to Amazon
Check the return period displayed on the product page before placing your order to take advantage of the return policy.
You have 7 or 10 days to return the items, depending on what you ordered.
Certain items, such as jewellery and travel bags, have a 30-day return policy.
Contact the service team within 10 days of receipt if you receive a damaged non-returnable product.
A new one could be sent to you in place of the old one.
In the event that the seller does not have the desired item in stock when an exchange is made, the full purchase price will be refunded.
You don't have to send back damaged goods to get your money back in some cases.
Distribution Guidelines for Amazon
The time it takes to receive an order varies based on the seller, the location, and the item(s) you purchased.
Free shipping may be available for your order. Putting an item in your shopping cart and going through with the purchase will tell you the exact shipping costs and the estimated delivery date.
Read More: