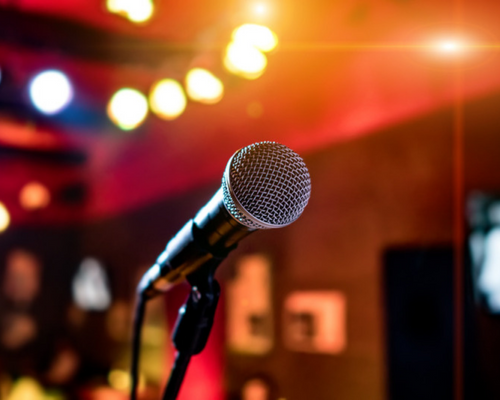 Introduction
Karaoke is a popular form of entertainment, enjoyed by people of all ages. It allows individuals to sing along to their favorite songs, with the lyrics displayed on a screen. While karaoke can be enjoyed in a variety of settings, many individuals are now creating their own karaoke videos at home. In this blog, we will explore the steps for creating a karaoke-style video using software.
Step 1
Choose a Song and Obtain the Instrumental Track The first step in creating a karaoke-style video is to choose a song and obtain the instrumental track. The instrumental track is the version of the song without the vocals, which allows individuals to sing along. The instrumental track can often be purchased or downloaded online.
Step 2
Add Lyrics to the Video Once you have the instrumental track, the next step is to add the lyrics to the video. There are several software options available that allow users to add lyrics to videos, such as Karaoke online Builder Studio or Kanto Karaoke. Simply import the instrumental track into the software and add the lyrics to the corresponding timing of the song.
Step 3
Customize the Video After adding the lyrics, you can customize the video by adding images or videos. Many karaoke-style videos will display the lyrics over a background that is relevant to the song. For example, if you are creating a karaoke-style video for a love song, you may want to display images of couples in love.
Step 4
Record Your Performance Once you have customized the video, it's time to record your performance. You can use a webcam or a digital camera to record yourself singing along to the karaoke-style video. Be sure to position the camera in a location where you can be clearly seen and heard.
Step 5
Edit the Video After recording your performance, you can edit the video to remove any unwanted footage or enhance the quality of the video. Many video editing software options, such as Adobe Premiere Pro or iMovie, allow users to edit their videos with ease. You can also add special effects or transitions to enhance the video.
Step 6
Share Your Video Once you have edited the video, it's time to share it with others. You can upload the video to social media platforms, such as YouTube or Facebook, or share it with friends and family via email or text message. Sharing your video with others is a great way to showcase your talent and share your love of music.
Conclusion
Creating a karaoke-style video can be a fun and entertaining experience. With the right karaoke software and a little creativity, you can create a video that allows you to sing along to your favorite songs. By following the steps outlined above, you can create a high-quality karaoke-style video that is sure to impress. So why not give it a try and share your video with the world!