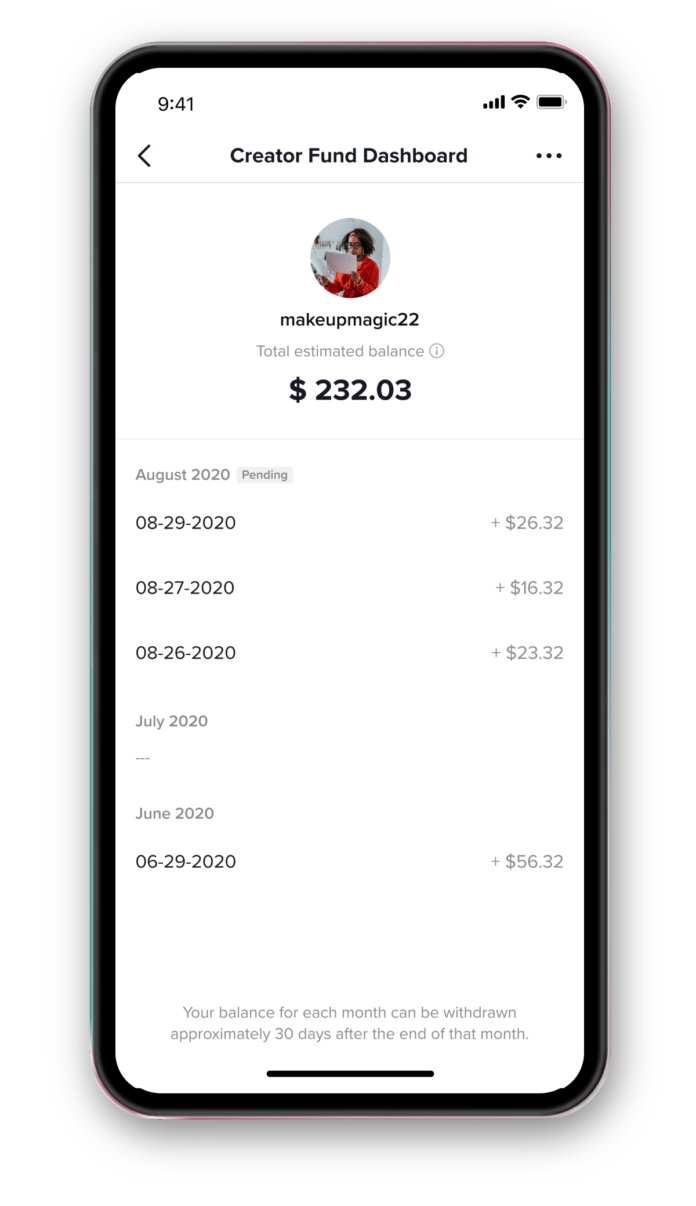 [vc_row][vc_column][vc_column_text]Are you a content creator earning money on TikTok? You may be wondering how to easily withdraw your money to your account. Today we have a tutorial for you on how to do just that.
How to Get Paid from TikTok
Visit the TikTok Creator Portal here to learn about getting paid to create. Here are some ideas to get you started on your journey to becoming a professional content creator! Learn how to get paid on TikTok.
Sponsored content: Brands will pay you to create content that promotes their products or services.
TikTok Creator Fund: TikTok's creator fund pays eligible creators for their content.
Influencer marketing: Use your TikTok following to promote other brands or products.
Product sales: Use TikTok to showcase and sell your own products or services.
Affiliate marketing: Share affiliate links in your TikTok bio or in your videos, and earn a commission for every sale.
Virtual events and webinars: Use TikTok Live to host virtual events and webinars, and charge admission or offer sponsorships.
Online classes or coaching: Use TikTok to teach others a skill or offer coaching services.
YouTube: Monetize your TikTok content on YouTube by linking it to your YouTube channel.
Donations: TikTok has a feature that allows users to donate money to creators.
TikTok Pro account: Upgrade to a Pro account to access analytics and monetization tools, such as branded content and shopping tags.
Note: Some of these methods may vary depending on the country you are in and the availability of certain features on TikTok.
How to Withdraw Money from TikTok
TikTok does not have a built-in feature for withdrawing money. If you are earning money on TikTok through sponsored content or through the TikTok Creator Fund, you will need to connect a third-party payment service, such as PayPal or a bank account, to your account in order to receive payments. Once you have connected a payment service, you should be able to withdraw money from TikTok by following the instructions provided by the service.
Find out exactly how you get paid here. TikTok states that:
Estimated funds should appear in your Creator Fund Dashboard approximately three days after the day in which video views were accrued. To access your Creator Fund Dashboard, first go to your profile and select "…" to open your settings. From there, tap "Creator tools" and then "TikTok Creator Fund."
You can withdraw funds ($10 minimum) 30 days after the month ends in which they were accrued and transfer to your preferred payment method (PayPal or Zelle).
Tag us to share what you learned from the #creatorportal.
[/vc_column_text][/vc_column][/vc_row]