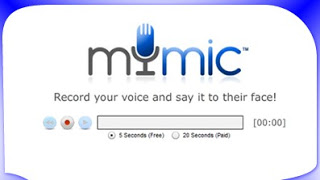 With the help of a facebook application(MyMic) you can post recorded audio updates on facebook. You must give a try to mymic.

Advantages Of Mymic:
* Your friends can read your audio message without installing Mymic.
* Its free to try.
Disadvantages:
* You can only record upto 5seconds, For more length you should pay them.
Link: MyMic