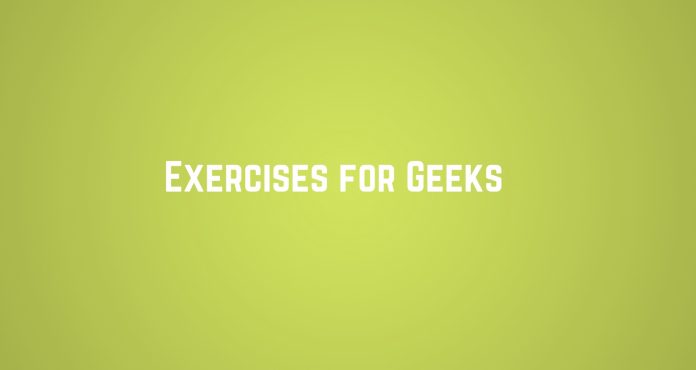 Are Worried About Your Health Because Of Your Social Media Addiction? Are You Spending More Time Of Your Day With Social Sites Like Facebook, Twitter, Tumblr, Flickr, Etc.. ? Then Here Is A Workout Plan That May Keep You Fit.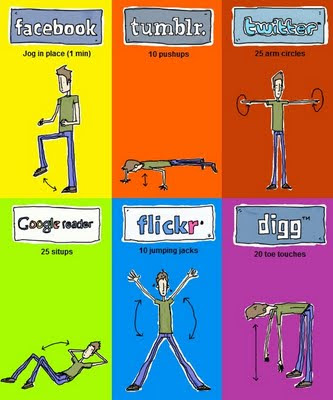 Every Time You Want To Check Facebook Or Twitter, Do The Exercises Associated With That Site.


Eg:- If You Are Going To Visit Twitter, Then Do 25 Arm Circles, And Then Reward Yourself By Visiting That Site.
It might look funny at first. But it really works very well for the people who follow it. They've got a tremendous response from readers around the globe claiming that they've found it very useful and easy to follow.
In the current scenario, most of us spend around 3-5 hours every day using Social networking sites like Facebook, Twitter, Instagram, etc.
Source: Patricmoberg
Suggested read: Comparison On Physical Storage And Digital Storage.