[vc_row][vc_column][vc_column_text]Many of us think that making money online is very hard and they can't achieve those feet. But actually, it's not that hard if you utilize the opportunity that the online world is providing and by choosing only the authentic online money making sites which value your skills and provides you a platform to earn without any investment. I always advise working by following the instructions provided by the experts in the industry. Here I've included some websites which will help you to earn money online.
List of 100+ Sites to Make Money Online Without Investment
Get Paid For Writing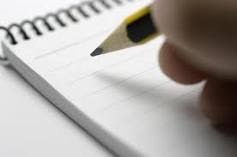 Weblogs, Inc. – Apply to blog for one of their ninety plus blogs or submit your own topic idea. They will pay you per post that you write, and you must meet their minimum post requirements.
PayPerPost – Get paid as much as $500 or more a month writing articles and reviews of their sponsors on your blog.
Blogsvertise – Their advertisers pay you to mention and talk about their websites, products, and services on your own blog.
Review Me – After your blog has been accepted in their network, they will pay you $20-$200 per post that you write.
Smorty – Earn $6 to $100 dollars per post you write on your blog. The amount paid for each post depends on the overall popularity and page rank of your blog.
SponsoredReviews – Write reviews for their advertisers' products and services on your own blog. They charge a 35% transaction fee for their services.
LoudLaunch – Blog about the advertiser's campaign releases that meet your interests. They pay once a month.
Blogitive – Get paid weekly via PayPal for posting stories that interest you.
BloggerWave – Select the advertiser opportunities that best suit your blog and write reviews on their products and services.
InBlogAds – Write about websites, products, services, and companies on your blog and get paid for it.
BlogToProfit – Make $250 dollars or more by writing new posts on your blog.
Creative Weblogging – Write 7 to 10 posts per week for their network, and they will pay you $225 per month.
WordFirm – Make money publishing books as a freelance writer from home.
451 Press – Write for a blog within their network and receive forty percent of all generated revenue.
Digital Journal – Network of bloggers that get paid to report on newsworthy articles through their blogs.
BlogBurner – Sign up for a free blog and get paid for writing new posts. Your commissions are generated through Adsense clicks.
Hubpages – Earn money by writing your new blog, or choose to donate your earnings to charity.
About.com – Become a paid guide writing articles for About.com. Compensation depends on the growth of your page views.
DayTipper – Earn $3 for every short tip you write and get published.
Helium – Earn a share of their advertising revenue by writing articles in their channels.
Dewitts Media – Get paid to write your own blog. This site requires you have a minimum page rank of 3 to sign up.
Mashable – Mashable hires freelancers and new staff, offering one of the largest platforms for tech bloggers
Advertising Programs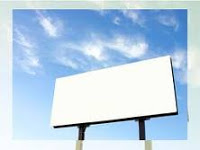 Google Adsense
– Most popular pay-per-click advertising provider. Make anywhere from $0.01 to $5.00 plus per click on site relevant ads.
Text-Link-Ads – Approve or deny the advertiser links that appear on your site. They pay you 50% of the sale price for each text link sold on your website.
BlogAds – The average blogger makes anywhere from $50 to $5000 dollars a month selling blog ads. To participate in this program, you will need to get sponsored by someone in their network.
LinkWorth – Here you will find eleven different options to fit your advertising needs. Choose from text-based advertisements, sponsored ads and paid blog reviews to name a few.
CrispAds – Access to over six thousand advertisers in their pay-per-click program. You choose the advertisers that suit you best.
Chitika – Offers six types of advertising to fit your needs.
AzoogleAds – Delivers targeted advertisers to their network of publishers to bring you the most effective solutions.
c
Vibrant Media – Offers in-text contextual based advertisements.
MediaFed – Place ads in your blog's RSS feed to generate additional revenue.
Qumana – Embeds ads directly into your posts. Ads are generated from keywords that you select. Not particularly popular with readers.
PeakClick – Austria based pay-per-click provider. Provides automatic insertion of site targeted ads.
Tribal Fusion – They offer regular payments, free ad-serving technology, a dedicated account manager and current, real-time reporting, with a 55% payout. Must go through an approval process.
Sitescout – Approve or reject any ads purchased for your sites. Also, gives you the ability to sell ads direct with "Your Ad Here" links.
ThankYouPages – Shows ads based on demographics and relevancy. The majority of traffic must originate from U.S.
Clicksor – Inline text link advertising, underlines words directly in your posts making them clickable advertisements. Once more, we'd say that inline ads are not familiar with regular blog readers.
TargetPoint – Contextually and search targeted pay-per-click ads.
IndustryBrains – Place relevant contextual text listings and graphical ads on your site.
BloggingAds – Post one-time ads on your site. Pays via PayPal.
BulletAds – Performance-based online advertising network.
AdsMarket – Match your traffic to handpicked advertisers with top-converting products and services.
AdKnowledge – Offers complete outsourcing of your advertising management. Runs ads in websites, email and search engine inventory.
Yes Advertising – Payouts for running ads from their sponsors. Also, offers a referral program that pays 20% of the referred webmasters earnings.
RevenuePilot – Offers pay-for-performance and pay-per-click advertising for your sites.
Bidvertiser – Display text ads on your site and advertisers bid for placement.
Pheedo – Monetize your RSS feeds with this program.
ValueClick Media – Generate revenue by displaying ads through banners, pop-unders, and rich media. Be warned that pop-unders are unpopular these days.
OneMonkey – Another text-based advertising program.
Yahoo Publisher Network – Use the internet giant, Yahoo, to display targeted ads on your site.
Affiliate Networks
Amazon Associates – Link to Amazon's products and services and earn up to 10% of the sale price. Converts well for product-focused sites.
ClickBank – Over 10,000 products to promote with commissions as high as 75%.
Commission Junction – Promote the advertiser's goods and services in exchange for a commission on leads or sales.
LinkShare – Pay-for-performance affiliate marketing network. Gives you the ability to use individual product links on your site and generate revenue from sales.
Affiliate Fuel – Serves as a middleman to bring publishers and advertisers together to promote products and services.
LinkConnector – Affiliate marketing network that offers a zero tolerance fraud policy to keep you safe while conducting business.
LeadPile – Affiliate network that allows you to generate and sell trade leads to the highest bidder.
IncentAclick – CPA (cost-per-action) affiliate program that guarantees the fastest ROI in the industry.
AdPlosion – Earn revenue by selling leads, clicks, and products from their advertisers. Also, runs an incentive points program in addition to your commissions.
ClixGalore – Affiliate network consisting of 7500+ advertisers for you to choose from.
ThinkAction – Affiliate network that claims to have the top payouts and the possibility of earning over $100,000 dollars per month.
RocketProfit – Affiliate network, pays via check after your commissions reach $25 dollars.
CafePress – Earn affiliate commissions by selling your personally branded merchandise.
Paid Social Media Sites
Dada.net – Social site with a revenue sharing program that pays you for referring friends and driving traffic.
Jyve – Pays you to provide answers, advice and peer support to people in need of some help.
Cruxy – Specializes in social video, but serves as a venue to sell your digital media.
BitWine – Get paid to give advice and answer questions for people, on subjects of your interests and choice.
MetaCafe – Upload your videos and make money based on the number of views you receive.
ChaCha – Get paid to offer support to members of their community.
AssociatedContent – Earn money by uploading your videos, text, audio, and images to their site. Earnings are determined by the exposure you receive from your content.
myLot – Pays you for posting, commenting and using their social network.
Google User Research – Google Pays you money to participate in their user research studies online.
Microsoft Research Panel – Get paid from Microsoft for providing feedback on their products.
Amazon Mechanical Turk – Amazon pays you to complete simple tasks that their computers can't understand. Payments are a matter of cents.
WorkingSOL – This company pays you to handle technical support for many large enterprises. You can work from home on the computer or by phone and decide what times you are available.
IntelliShop – Pays you to shop at stores in your area and write a review of your experience.
Mahalo Greenhouse – They pay $10 to $15 dollars per site you submit to their directory.
Focus Pointe Global – Get paid to join their focus groups and voice your opinion. Available to teens and adults.
Agloco – Sign up, download their toolbar and get paid to surf the internet. This site has been criticized as a "pyramid scheme," although the founders deny the allegation.
Arise – Make money providing phone, the web and email support and sales for 40 plus companies in their network.
Tutor.com – Get paid to tutor people online.
ForumBoosting.com – Make money posting in forums across the internet.
Share-A-Pic – Earn money by uploading and sharing your pictures on their website.
Opuzz Voice – Earn money by doing voice-overs for their clients online.[/vc_column_text][/vc_column][/vc_row]