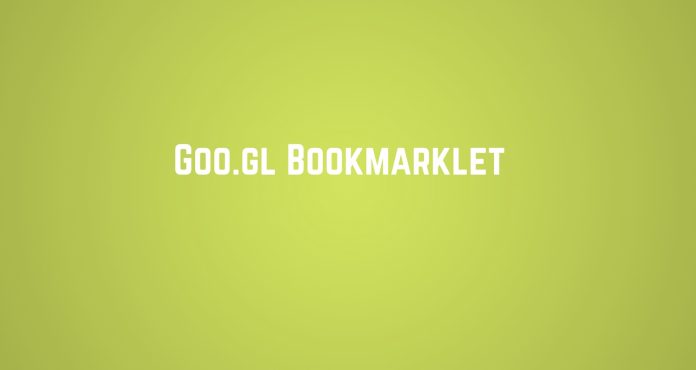 If you want to make Goo.gl short links without installing Google Toolbar, then try Goo.gl Bookmarklet. Which will make it easier for you to convert any URL to a Goo.gl short URL instantly.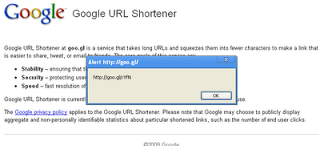 * Just Drag And Drop The Above Bookmarklet To Your Bookmarks Bar.
* Load A Web Page And Click On This Bookmarklet, A Pop Up Alert Box Will Appear With The Shortened Goo.gl Link. Like What Shown on The Screenshot.

Benefits of using Goo.gl Short URLs
Using a short URL can definitely help you in many ways. I've mentioned some below.
It's easy to promote a short URL that a full one. Especially on social networks like Twitter where you have a limitation in characters you can use in a tweet.
You can get a do follow redirect to your website even if you posted the link to a site where outgoing links are set as nofollow. This will definitely help you in SEO. I use a trick to actually boost my SEO rankings by using goo.gl short URLs. Inbox me on facebook to learn it. 😀
You can measure the clicks to the specific URL by logging in to Goo.gl dashboard.
There are many other benefits as well, but I can't find a reason why you should not use it.
alsoread: 25+ Link Shortening Services.