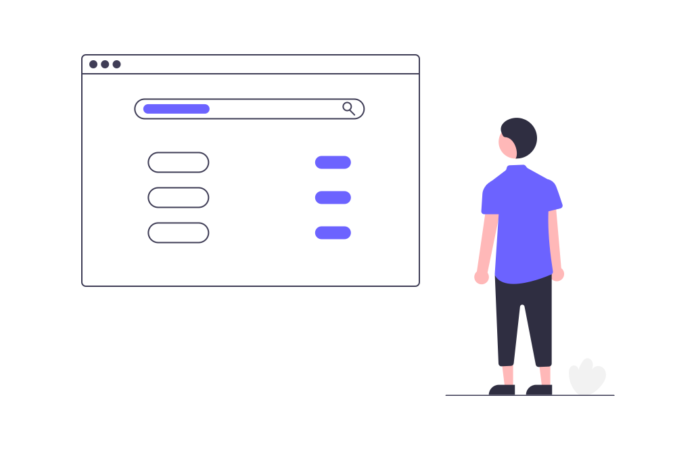 [vc_row][vc_column][vc_column_text]
Can you make money investing in domain names?
Domain investing is growing in popularity. It's not as hard as one may think, and can be a great way to make money with an alternative investment type.
Are you skilled at building websites or identifying trends on the web? Do you understand SEO and how branding works? You might have the right skills to make big money flipping domain names. But be warned, it's also tricky to find the right domains at first.
Here are some recommended articles and sites to learn more about domain investing.
Domain Investing Sites and Resources
Domain Investing is one of the largest news sites and blogs for domainers and people into the world of domains. If you want to dig into the nitty gritty, go here. You can see all the technical stuff, interesting news and updates, legal issues, and much more. It's a great site.
GoDaddy Domain Investing Resources
Helpful resources for learning about domain investing from a beginners perspective. GoDaddy also has a cool domain appraisal tool, so you can find out what your domain names are potentially worth!
Great blog from entrepreneur and domain investor Morgan Linton who shares his experiences buying and selling domain names. Morgan also shares tons of really interesting highlights of unique sales, interesting things happening, and other stuff you might miss from the domain investing world. Check his blog out!
The Beginner's Guide to Domain Name Investing
Awesome blog post guide from James Dorman about domains and getting started. James' six pillars for getting started are fantastic! He also recommends another great tool for domain appraisal: Estibot
Investopedia Guide to Domain Investing
Nice article from Investopedia sharing some good areas to focus on for finding domains to sell.
Epic guide from Financial Samurai about online real estate as an asset class. This post was originally published in 2010 and has been updated since then to provide some incredible insights into the process of successfully investing in domain names. The comments section is also a great discussion on branding and other valuation considerations.
Tools for Domain Investors
These are the best tools that I use to study domains, learn about the prices/sales, and find good deals.
Twitter – follow all the best domain investors and learn about the industry! People are really friendly and kind. They love to share advice, sales data, and tips for newbies. Follow me on twitter.
Name Bio – want to track sales of domain names and see what actually sells and for how much? This is the most amazing site to learn the official sales price of domains and their past sales histories.
Dan.com – great platform to buy and sell domain names. Very efficient, easy to use, seamless experience. Also minimal fees for domain sellers!
Dropcatch.com – auctions and domain names database showing all the domains that dropped. Bid on domains and find incredible domains that expired and become available.
Appraisal – already mentioned above, but in case you missed the best tools I've found for quick, free appraisals are: Estibot and the Godaddy Appraisal Tool
BrandBucket – find cool brands on this marketplace or pay to sell your domains as a complete brand.
Some great people to follow on Twitter include:
Peter Askew – the reason I got into domain investing! Peter shares amazing stories, tips, tricks, auctions, and advice. He is also so encouraging to people interested in the domain investing world. I think he's a really great guy!
Andrew Rosener – one of the most prolific domain brokers/investors in the world
Rick Schwartz – the domain king and one of, if not the most, successful domain investors of all time with domain sales for Candy.com, Property.com, Cheapest.com, Luv.com, and many more
Morgan Linton – already featured above, but also worth the follow on Twitter 🙂
Nadia | DomainSushi – talented domain investor sharing her sales data and tips for others to learn from
Vito – another talented domain investor who shares his sales info and other useful info for domainers
Quality Names – talented investor who has a larger portfolio of crypto and finance domain names sharing tips and his successes for others to learn from
How long have you been investing in domain names? Leave a comment below to share your story and Twitter![/vc_column_text][/vc_column][/vc_row]