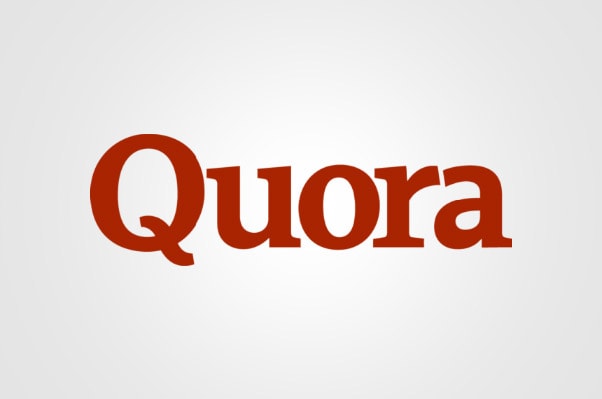 [vc_row][vc_column][vc_column_text]Quora has a program that allows users who ask questions to earn money. It's called the Quora Partner Program. Right now the program is invite only, but the company is slowly expanding the program and inviting more users to join.
Read all the FAQs here.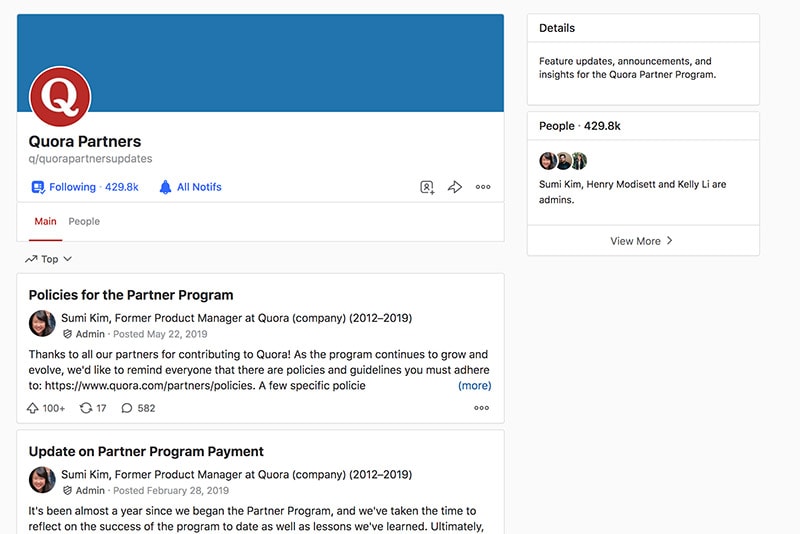 Once invited you will get paid 1 of 2 ways depending on where you live. First, you need to connect a Stripe or Paypal account. If you are located in the U.S., you must use a Stripe account. If you are in a non-U.S., eligible country, you must use a Paypal account.
Then once you earn $10, you'll be paid out via the payment method on your account.
It's simple, just ask intriguing questions and get lots of people to answer and view the pages. The more views, the more you earn! Questions can earn hundreds and even thousands of dollars for a Quora Partner.
Have additional questions? Contact: [email protected]
Countries where the Quora Partner Program is Active
United States
Japan
Germany
Spain
France
United Kingdom
Italy
Canada
Australia
Indonesia
India
Portugal
Brazil
Mexico
Argentina
Sweden
Belgium
The Netherlands
Colombia
How Much Money Can You Earn?
There is no limit! Quora doesn't cap the amount you earn. The only restrictions are that you are limited to asking 10 questions a day and you will be paid for these for the first year (365 days). After a year of publishing your question, you will no longer earn for it.
According to the Partners Dashboard in Quora, the top earning partners are all making over $1000 a month asking question!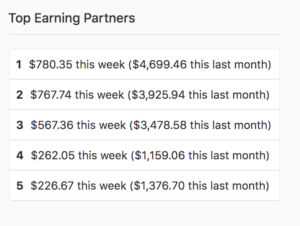 You can learn more about the Quora Partners program in the Quora Partners Space.[/vc_column_text][/vc_column][/vc_row][vc_row][vc_column][vc_raw_html]JTNDc2NyaXB0JTIwYXN5bmMlMjBzcmMlM0QlMjJodHRwcyUzQSUyRiUyRnBhZ2VhZDIuZ29vZ2xlc3luZGljYXRpb24uY29tJTJGcGFnZWFkJTJGanMlMkZhZHNieWdvb2dsZS5qcyUyMiUzRSUzQyUyRnNjcmlwdCUzRSUwQSUzQyUyMS0tJTIwMTAwMVRyaWNrcyUyMFBvc3QlMjBQYWdlJTIwLS0lM0UlMEElM0NpbnMlMjBjbGFzcyUzRCUyMmFkc2J5Z29vZ2xlJTIyJTBBJTIwJTIwJTIwJTIwJTIwc3R5bGUlM0QlMjJkaXNwbGF5JTNBYmxvY2slMjIlMEElMjAlMjAlMjAlMjAlMjBkYXRhLWFkLWNsaWVudCUzRCUyMmNhLXB1Yi0zOTY5MjEyOTY1Nzg4MDQyJTIyJTBBJTIwJTIwJTIwJTIwJTIwZGF0YS1hZC1zbG90JTNEJTIyNjc4NDc4ODk4NSUyMiUwQSUyMCUyMCUyMCUyMCUyMGRhdGEtYWQtZm9ybWF0JTNEJTIyYXV0byUyMiUwQSUyMCUyMCUyMCUyMCUyMGRhdGEtZnVsbC13aWR0aC1yZXNwb25zaXZlJTNEJTIydHJ1ZSUyMiUzRSUzQyUyRmlucyUzRSUwQSUzQ3NjcmlwdCUzRSUwQSUyMCUyMCUyMCUyMCUyMCUyOGFkc2J5Z29vZ2xlJTIwJTNEJTIwd2luZG93LmFkc2J5Z29vZ2xlJTIwJTdDJTdDJTIwJTVCJTVEJTI5LnB1c2glMjglN0IlN0QlMjklM0IlMEElM0MlMkZzY3JpcHQlM0U=[/vc_raw_html][/vc_column][/vc_row]