Driver softwares of your computer are the most essential thing needed for your system hardwares for the proper working of those hardwares. Mostly, You'll get a driver CD along with your desktop/laptop that you purchases. But in some cases, You won't get it or you may lose it or it may get damaged. In such cases, It would be very hard to find appropriate driver softwares for all your drivers. So, If you maintains a proper backup of your hardware drivers, It would become very useful for later use, Especially if your system gets some problems and you get forced to re-install your Operating System.
How To Back Up Your Driver Software For Free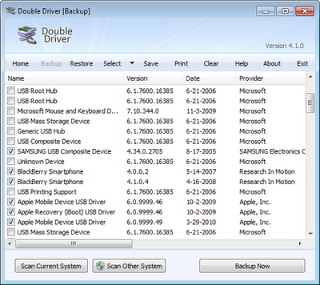 Double Driver is a free utility software which will help you to create a backup of your Windows System Drivers. It would be better to backup your system drivers in any cloud services. For example you can use Dropbox, as its is the safest way to save your files for later access.
Also Read: How To Find Driver Softwares For Your Windows OS Automatically