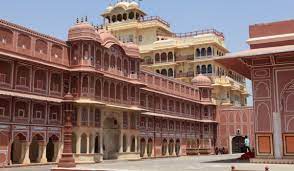 Introduction
Jaipur is a city full of history, culture, and wonders. This vibrant city in the north-west of India is a hub for travellers from around the world looking to explore its history and culture. It's also known for its unique architecture, with beautiful pink sandstone buildings that make it stand out from other cities in India. Whether you're traveling alone or with friends, planning a perfect Jaipur sightseeing tour package can be quite daunting. In this blog post, we will discuss how to plan the perfect Jaipur tour. From attractions to visit to transportation and accommodations, we will provide you with important tips and advice on how to make your Jaipur experience as memorable as possible!
What are the best places to visit in Jaipur?
Amer Fort: Amer Fort is one of the most popular tourist destinations in Jaipur. The fort is a UNESCO World Heritage Site and is known for its Rajput architecture. Amer Fort is also home to many palaces and temples, making it a must-visit for anyone interested in Indian history and culture.
City Palace: The City Palace is another popular tourist destination in Jaipur. The palace complex was built by the Maharaja Sawai Jai Singh II and houses several museums, temples, and courtyards. The City Palace is a great place to learn about the history of Jaipur and see some of the city's most beautiful architecture.
Hawa Mahal: Hawa Mahal is one of the most iconic buildings in Jaipur. The five-story palace was built for the women of the royal family so they could observe street festivals while remaining unseen by the public. Today, Hawa Mahal is open to the public and is one of the most popular tourist attractions in Jaipur.
Jal Mahal: Jal Mahal is a beautiful palace located in the middle of Lake Man Sagar. The palace was built in the 18th century by Maharaja Sawai Jai Singh II and was used as a summer retreat for the royal family. Today, Jal Mahal is open to the public and is a popular spot for picnics and photo ops.
How to get around Jaipur?
The best way to see Jaipur is by foot, as many of the city's attractions are located within walking distance of each other. However, if you're planning on doing some sightseeing outside of the city centre, you can take a bus or rent a car. You can also book sightseeing tour with a car and driver or also you can ask you tour operator for custom tour option so you can enjoy walking as well.
If you're taking a bus, be sure to purchase your ticket in advance from the Jaipur Bus Stand, located just outside the Pink City walls. Once you have your ticket, simply hop on any bus headed in the direction you want to go and enjoy the ride. If you're renting a car, be sure to research your route beforehand as traffic can be heavy in Jaipur.
Where to stay in Jaipur?
There are plenty of accommodation options in Jaipur to suit all budgets. For luxury travelers, there are several 5-star hotels like The Oberoi Rajvilas and The Trident. Mid-range options include hotels like The Lalit Jaipur and The Marriott. For budget travelers, there are plenty of guesthouses and hostels available.
When choosing where to stay in Jaipur, it is important to consider your budget and what type of amenities you are looking for. If you want to be in the heart of the action, then staying in the Old City is a good option. However, if you prefer a more peaceful and relaxed atmosphere, then staying in one of the suburbs is a better option.
What to eat in Jaipur?
When it comes to food, Jaipur has a lot to offer. From traditional Rajasthani cuisine to international dishes, there is something for everyone in Jaipur.
Some of the must-try dishes in Jaipur include:
Dal Bati Churma: This is a traditional Rajasthani dish that is made with wheat flour dumplings, butter, and clarified butter. It is usually served with chutney or pickle on the side.
Pyaaz Kachori: This is a popular snacks in Jaipur that is made with fried dough stuffed with onion and spices. It is often served with tamarind or mint chutney on the side.
Laal Maas: This is a spicy mutton curry that is cooked in red chili paste and yogurt. It is one of the most popular dishes in Jaipur and is best enjoyed with steamed rice or naan bread.
Gatte Ki Sabzi: This dish is made with gram flour dumplings cooked in a spicy gravy. It can be eaten with rice or bread and makes for a hearty meal.
Rajasthani Biryani: This dish is made with long grain Basmati rice, vegetables, and meat (usually chicken or lamb). It is flavored with cardamom, cloves, and other spices and makes for a very filling meal
What to buy in Jaipur?
When it comes to shopping in Jaipur, there are a few must-buys that you cannot miss out on. Firstly, be sure to pick up some traditional Rajasthani handicrafts and textiles – you can find beautiful fabrics, block-printed shirts, and hand-embroidered lehengas and skirts all over the city. You can also buy lovely souvenirs like miniature camels and elephants made out of wood or metal, or even paintings depicting Rajasthani life and culture.
Of course, no trip to Jaipur would be complete without picking up some jewellery – the city is famous for its colourful gemstones and intricate gold and silver jewellery. Be sure to bargain hard when shopping for jewellery, as prices can be quite inflated at first.
And finally, don't forget to try some of the delicious local snacks like ghewar (a sweet made from milk and flour) or pyaaz ki kachori (a type of fried onion dumpling). Yum!
Conclusion
Jaipur is a truly beautiful city, and if you're planning on visiting soon, we hope this article has helped you understand the basics of planning a perfect Jaipur Tour. Whether your trip focuses more on exploring the rich history and vibrant culture of the city or more on its exciting nightlife, be sure to take advantage of all that Jaipur has to offer. And don't forget to strike off some items from our list of must-see places in Jaipur for an amazing tour experience!