[vc_row][vc_column][vc_column_text]Have you ever wondered if any of your friends unfriended you on Facebook? Then you have come to the right place.
We introduce you a simple script called "Unfriend Finder" that easily allows you to find whom you have been missing.
Follow the steps to enable Unfriend Notify for Facebook
Open the browser (here we are opening Mozilla Firefox)
Install "Greasemonkey" in Mozilla Firefox by typing Greasemonkey in the search engine or by clicking here.
Once the installation succeeds, you can find an icon of Greasemonkey at the top right side of the browser. Click on the icon and select "Manage user scripts."
Type "unfriend finder" in the search bar and a list appears.
Click the "Install" button next to "Unfriend Finder".
Now the app is installed, and you can see an icon of unfriend finder app on the top right side of the webpage.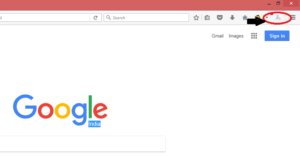 Login to facebook and click the icon of unfriend finder on the top right of the webpage and click "go to application" button.
The app opens, and you can view which friend unfriends you.
Old Method (Not Working Anymore)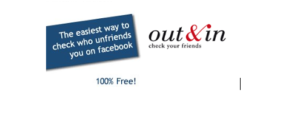 You might have seen several fake/spam messages which promise you to identify the person who unfriends you on Facebook. But almost 99% of them takes the publishing rights to your Facebook wall and keep spreading spam messages on your wall.
But this time, I'm introducing a new web application which will help you to know, Who unfriends you on Fb.
Suggested post: How to stop receiving emails from Facebook
Trick to Find 'Who Deleted You on Facebook'
Follow the steps below to know who unfriends you on Fb.
Go to 

outandin.info

Tick on terms of use and click 'login with Facebook.'
The website will ask you for some permissions, Click on allow.
That's it.
After that, whenever you visit inandout.info you will get notified on who had unfriended you recently.
How Outstanding Works
When you sign in to, they will collect your friend list. And whenever you revisit, they will again check your friend list. And that's how they find who has unfriended you.
[/vc_column_text][/vc_column][/vc_row]