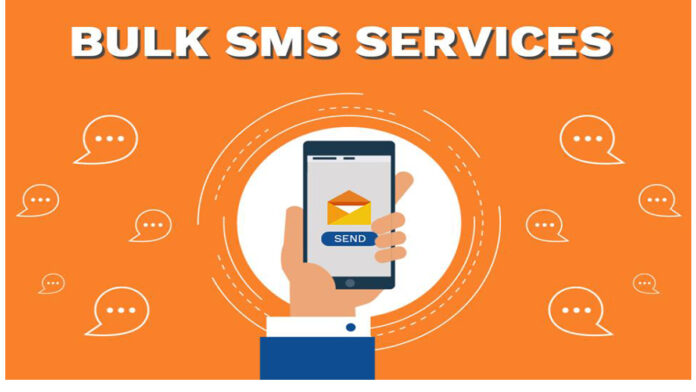 Your marketing and consumer communications will improve with bulk SMS. Why? Customers like it greatly since it is quick, economical, creates significant interaction, and is permission-based (opt-in).
Bulk SMS is sometimes referred to as bulk texting, bulk messaging, corporate SMS, SMS software, or even text message marketing. 
You may arrange and send personalized messages to groups or single recipients with SMS marketing. 
Even while not everyone is constantly checking their email, many people can't live without their mobile devices. 
Delivering bulk SMS enables organizations to create connections that provide scalable outcomes. 
At the same time, it gives companies the potential to generate many possibilities through well-planned, strategic exposure. 
Users of bulk SMS may send mass text messages both domestically and abroad. 
This is the reason why this kind of SMS distribution is one of the finest options for companies looking to connect with a particular clientele, whether locally or internationally.
For your convenience, we've compiled a list of the main advantages of bulk SMS marketing. SMS 2 Way messaging is the process of sending and receiving an SMS or Text message
An essential component of mobile marketing is SMS marketing:
Since SMS has shown to be one of the most powerful marketing and sales methods, it is important to pay particular attention to SMS marketing while discussing mobile marketing. 
This little piece of information has a remarkable 98% open rate within 3 minutes when given to your mobile phone! 
While there are many cutting-edge solutions available thanks to mobile technology, certain "good old things" will always be in style. 
We'll utilize some recent mobile marketing statistics to demonstrate this, according to which 96% of smartphone users text. 
As a result, SMS texting is still crucial to consumers despite all the advancements in mobile technology. You must not ignore SMS marketing if you're a skilled digital marketer!
What drives them to use this service?
because they need to reach a huge number of users and clients at once with specific information. 
All of these enterprises require a productive approach to communicating these messages to their audience, whether they are a reminder, an alert, or some news. 
Bulk texting, however, is not just used by large corporations.
SMEs are encouraged to use this service. 
Even though email marketing is regarded as one of the most effective methods of reaching customers, very few emails are opened.
The consumers need to receive the message you're attempting to get over when you contact them. 
For this goal, a variety of outbound solutions are available, some of which are efficient and aid in the consolidation of the client base.
One of the finest techniques used nowadays to reach people directly is SMS. The majority of the communications' messages are brief, to the point, and likely to be read by the recipients.
Since mass messaging enables you to approach clients with the most important information or service they require from you at the time that is most convenient for them, you should consider it an extra business offering that may boost sales and income. 
Depending on the sort of business you are in and your business objectives, you may guide them through the sales funnel to achieve macro (buy) conversions or attract little, micro engagements.
Bulk messaging is a great tool for creating engaging mobile marketing campaigns that will not only help you generate more income but also help customers remember and stick with your brand.
Using several applications and a mass messaging service, you may organize fun contests, intriguing voting campaigns, or Q&A sessions. 
Such marketing initiatives will bring more customers to your physical and mortar locations since word-of-mouth advertising is the most effective 21st-century marketing strategy. To advertise your competitions and solicit entries, send out bulk SMS.
Due to the staggering amount of smartphones in use globally. And the astounding open rates, SMS marketing has nearly endless possibilities. 
For small businesses, Text Blast marketing offers a wide range of advantages.
Final Tips:
Focus on creating a powerful message first and foremost. List your offer in clear detail and provide a strong CTA (Call to action).
Second, refrain from spamming. Learn from email marketing failures. Send communications at regular intervals rather than bombarding your clients with offers.
The third piece of advice is to preserve the personal touch. Create your message in the same manner as you would speak to a close friend. 
It has a higher likelihood of having an advantageous effect.
This bulk text messaging solution is accessible to businesses of all sizes.
Also Read: WordPress Child Theme Not Working Properly – Common Issues