[vc_row][vc_column][vc_column_text]Nowadays YouTube is not just a place to share entertainment or knowledge in return for some likes and comments. Well if you are a YouTube channel owner uploading different videos from time to time, then definitely your potential can increase the weight of your wallet.
Yes! You can earn money from your YouTube videos if you're getting enough views. Simply, more views would result in more income. If you're new to this, you might be thinking who's gonna pay you the money? Hope you have faced advertising interruption during a youtube video. Youtube charges those advertisers for advertising in between your uploaded videos, and shares some profit with the uploader, that means you.
By joining the YouTube partner program you can earn money from your uploaded videos. If your videos are compliant with YouTube's ToS and free from copyright issue. Let's find out how the process works.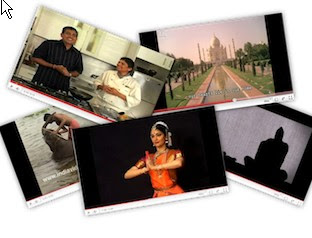 What is YouTube partner program?
The YouTube partner program lets their video blogger monetize their content on youtube. The video uploader can make money by allowing advertisement in their video content. In short, you can think of this program as some agreement between YouTube and you.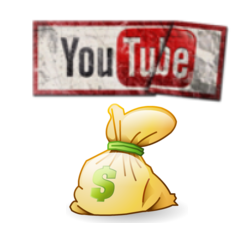 Why apply for YouTube partner program?
Basically to earn money, as simple as that. Youtube is the 2nd largest search engine and it connects millions of video bloggers. By using YouTube partner program, YouTube shares some profit (around 60%) with you from the ads shown along with your uploaded videos. In a way you are working as a freelancer video blogger under YouTube. You can also build your brand and business on the platform.
What are the eligibilities to become a YouTube partner?
Some extra genius video blogger may tell you, you need to have this much views and that much likes and blah blah. But in reality, it is a very simple process & all you need to have is loyalty & regularity. Below I have mentioned basic five things you need to maintain to become a YouTube partner.
Producing unique video content without violating YouTube's ToS & copyright policy is the most important rule. Remember, Youtube is smart & copying anyone's content surely isn't the way forward.
You need to maintain regularity as a video blogger. Uploading at least one video per week will increase the chances of getting approved.
Remember, you must have an AdSense account to become a Youtube partner.
Choose proper video blogging topics.
Share your videos with your friends and families and earn some subscribers and video videos. YouTube's new condition states that you must get at least 1000 subscribers and 400 watch hours for your videos before applying for the partner program.
How to apply for YouTube partner program & earn money with your videos?
Below, we've written a simple step by step process showing how to apply for youtube partner program & earn money with your youtube videos. Simply follow the instructions.
Step 1: Read the T&C and apply for the YouTube partner program.
Sign in to YouTube.
In the top right, select your account icon >Creator Studio.
In the left menu, select Channel > Status and features.
Under "Monetization," click Enable.
Follow the on-screen steps to accept the YouTube Partner Program Terms.
Step 2: Sign Up for Adsense.
Create a new Adsense account for your channel or you can link the existing one. By this account, you will receive payments.
Step 3: Set monetization preference.
This process will let you choose what type of ads you want to show or run on your YouTube videos.
Step 4: Get Reviewed.
Once you channel gets 10,000 public channel views YouTube will let you know, and you will start earning money.
Need more details? click here to read the information on the official page.
Watch the video:
[/vc_column_text][/vc_column][/vc_row]