Have you ever found similar or exact copied contents of your blogs or web pages on others blogs or web pages? The answer may be yes that's why you are here. A helpless situation without knowing how to report your content copying to Google. Often you may notice the same article/content on different websites, but we just ignore right? Well, who wanna take an extra burden of complaining? But as an active & aware user, one should report the copied content. It will help filtering the accurate and desirable knowledge provider.  Just keep reading to know how.
Why People Copy Content from Other Websites?
Content writers are those who write relevant contents for various websites, e-commerce platforms or blogs like travel/health/tech/entertainment sites, social network, etc. either paid or for own. Different sites have various contents as per their need and platform. One having excellent writing skills with proper searching skill can become a good content writer with minimal effort, not saying everyone can do it but people who are ready to do things which can help them earn some extra pocket money just by working on their free times from home.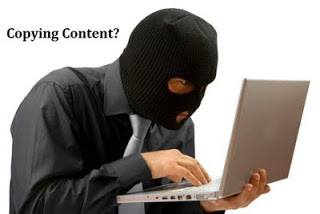 It might seem easy to become a content writer. But it is not without writing skill and patience. For some extra pocket money, newbie writers take multiple works from bloggers assuring them good quality content. But sometimes end up copying for the need of proper and robust top-notch content and on time delivery. https://remotepilot101.com/ That can be one reason for copying content. Some website owners allow copied content from other websites which are good at providing useful information. If you do not have such intentions and do not want to get caught for your copied content, you can always have a check on Google plagiarism websites like Plagramme, Grammarly, Copyscape or Duplichecker before uploading your content to your website, thus avoid getting reported.
Let's find how to report such content copying websites to Google thorough some simple steps mentioned below:
How to Report to Google about Blogs Which are Copying Your Blog Content? 
To report plagiarism, simply follow the steps mentioned below.
Step 1: At first, you need to inform Google about the copied content by submitting a form by visiting the URL provided below.
https://support.google.com/adsense/contact/violation_report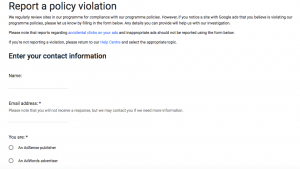 Step 2: After the completion of form submitting, submit a report to Google regarding the website on which you found your content is copied via Google Webmasters Tool Spam Reporting (link below).
https://www.google.com/webmasters/tools/spamreport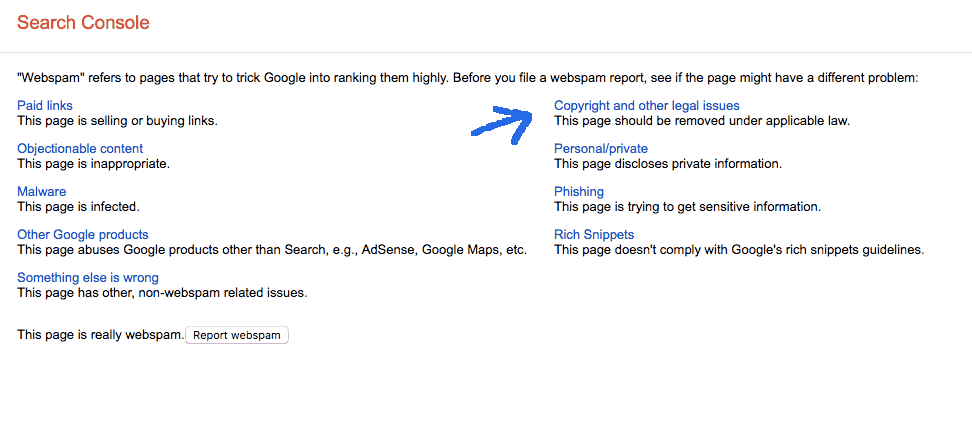 That is all you need to do. Now sit back and relax while Google does the rest of work