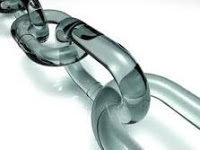 I have posted some good articles for increasing your SEO rank. Like, Generating a Sitemap for your articles and images, Optimizing images on your blog, Great trick for increasing your alexa rank, SEO tips for Bing, And more.
Here is a trick for building good backlinks from forums:
When it comes to getting backlinks via forums there are a few things you need to know before you go out and post on multiple forums thousands of times. First off forums are great for getting your site ranked very well and getting more backlinks, but the biggest problem with forums links are that they don't count as very much because they aren't really regulated that well which means in the eyes of Google and the other search engines that they can easily be altered and spammed.
How To Build Free Automatic Backlinks For Your Blog
Tips:
1. Post on related topics – Most people that get into website building and promoting spend a lot of time on digitalpoint forums and sitepoint because they know they are both very popular and can get lots of answers, but the trick to using forums for backlinks is making sure they are dofollow links which only sitepoint is. It is best to post links on related topics so if your site is about car repair find a forum that talks about that because if not Google and the other search engines won't see those links as quality because it will look more like spam.
2. Post a lot – If you want to get your site ranked high on the search engines then posting a lot of comments on dofollow and related forums will be a big boost for you. The trick to posting a lot of comments isn't to just post once in a single thread and be done, it is best to post your comment while also coming back to answer peoples questions.
3. Stay active – It is best to keep your account active so that people know that you are always trying to help out and give great information on the site. Make sure you never just say "nice post" or "thanks for the info" you always want to add to the topic at hand.
Now that you know what it takes to post on forums to get quality backlinks there is one more thing that makes this whole process work, you need to have your with a backlink to your website. If you only have one website then make sure you only put your site in the link one time because search engines won't like to see your site on the same post twice.