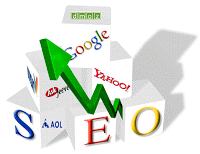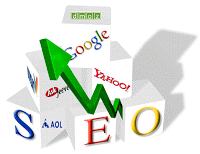 Optimizing Images Is Very Important When Optimizing Any Website Or Blog. If Images Are Optimized Correctly, They Can Bring A Huge Amount Of Traffic To Your Site. Image Optimization Is Highly Advantageous But The Most Underused When It Comes To Optimizing Websites To Increase Rankings And Traffic.

Depending On Niche And Images Used, One May Be Able To Attract A Great Deal Of Extra Visitors Easily With Very Little Additional Work. Following Are A Few Points You Can Put Into Practice When Optimizing Your Website:
1. Insert Keywords In Your Alt Text
This Step Is The Most Useful And Important When Optimizing Images. Select A Keyword Or Phrase Which Is Relevant And Popular To Describe Your Image And Web Page. This Alt Text Should Be Inserted In The Code For Your Image File.
For Example: Alt="Enter Description Here"
Here Are A Few More Specific Rules:
If The Image Is Just Decorated Text, Put The Text In The Alt Attribute
If The Image Is Used To Create Horizontal Lines, Bullets In A List Or Other Similar Decoration, It Is Fine To Have An Empty Alt Attribute (Alt= "")
If The Image Represents A Lot Of Important Information, Try To Summarize It In A Short Line And Ass A Longdesc Link To A More Detailed Description.
2. Optimize The Page With The Image
Optimizing The Actual Page For Search Engines Improves Graphic Images Search. Search Engines Also Look At Text Surrounding A Graphic Image To Determine Relevancy. It Is Recommended That Descriptive Text With Your Targeted Keywords Be Placed Immediately Before Or After The Image Itself. Also Text Within The Anchor Tag And Next To The Anchor Text Is Especially Going To Influence Image-Search Rankings. If You Do A Search For Any Term On Google Image, You'll Find A Short Description Of Around 20 Characters Below Every Image; The Keyword Is Listed In Bold As Well.
3. Name Images With Descriptive Titles
If You Have An Image Of Bill Clinton, You Could Use The Term "Bill-Clinton.Jpg" To Name Your Image File, Instead Of Just Using The Original File Name Which Could Be Something Like "C789.Jpg". You Can Name The Images Exactly The Same Way As My Alt Text.
4. Determine Overall Content Relevance Using Adsense
This Method Can Be Used Specifically Used For Google Image Search. It Is Not Very Important To Follow This But It Is Very Useful To Determine The Relevance Of Your Content With Respect To Your Image. It Will Tell You How Google Thinks About The Overall Theme Of What Your Page Is About. Keep Changing Your Content Until The Adsense Unit On The Page Reflects The Keywords You Want To Target. This Method Does Not Only Apply To Google Images But It Is A Generally A Helpful Method And It Improves Your Overall Latent Semantic Indexing. Your Site Will Appear More Relevant To Google For Targeted Keywords And Phrases.
5. Use Social Site Tags For Your Images
If You Are Using Images With Little Or No Textual Content, It Will Be Useful To Tag Your Images Using Internal Tagging Or Social Tags Like Technorati. This May Add More Weight To Your Image And Help It Rank Better. And If You Are Uploading Your Images Using Flickr, Remember To Use Appropriate Keywords As Well.
6. Make Your Image File Accessible To Search Engines
Check That Your Robots.Txt File Does Not Restrict Search Engines From Accessing Your Image Files. Try Not To Use Javascript Links On Image Files As It Will Limit Search Engine Access As Well.
7. Hotlink Images From Google Search Results
Type A Search Query For The Image You Want. Then Visit The Original Web Page And Copy The Image Location To Your Own Website (Hotlink It). Your Website Might Show Up High Among Image Search Results. Most Of The Images In The Top Row Are Actually Hotlinked And Rank Better Than The Original Image Source. Well This Method Is Frowned Upon By Most Webmasters Because It Violates Copyrights Issues.
8. Use Images About 'Hot Topics'
Deliberately Use Images To Catch Visitors Who Are Searching For Hot Topics Or Trending Topics. Through Google Trends You Can Find This Out. Make Sure Your Content Is Relevant To The Image Used For More Impact.
9. Add An Optimized Web Page On Your Website And Link The Image To That Page. Users Can Access This Page Via The 'Back' Anchor On The New Page When They Find Your Page Through Google Image Search.
10. Monitor The Number Of Indexed Google Images
An Important Aspect Of Google Image Search Optimization Is To Monitor How Many Images On Your Website Are Indexed By Google If You Have Taken The Right Steps To Optimize Your Image. Just Type Site: 1001-tricks.blogspot.Com And Check The Images Indexed For 1001-tricks. Instead Of 1001-tricks.blogspot.Com, Just Type In Your Website To Get Indexed Images
Thanks To Adam Ada For This Useful Information.