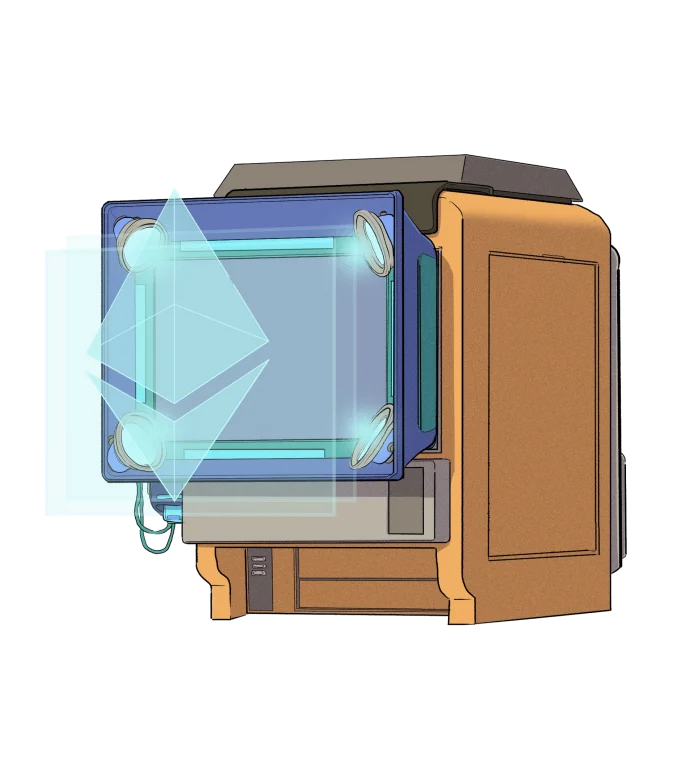 [vc_row][vc_column][vc_column_text]
NFTs are a type of token that is not fungible. They can represent anything from a digital asset, to a physical object, to a share in a company.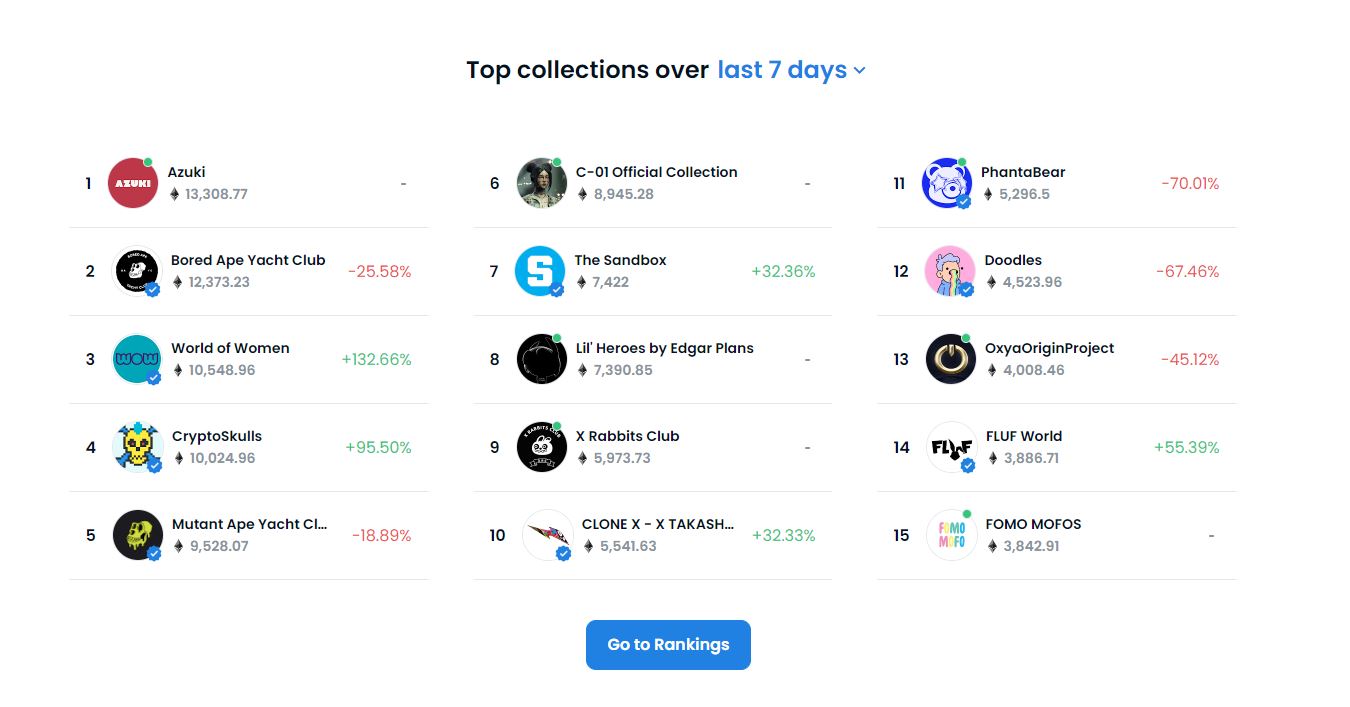 OpenSea Rankings
NFTs come in many different shapes and sizes. For example, some can be considered as collectibles or limited editions while others are more like stocks or bonds. And if you're wondering what the difference is between NFTs and ERC-20 tokens, it's that NFTs have their own unique characteristics and exist on the blockchain as their own individual entity.
What are some popular NFT Projects?
The popularity of these projects is not surprising. NFTs are now over a $40 billion dollar market. Every day millions of NFTs are bought and sold.
One popular marketplace, OpenSea, shares some data on the top projects.
Bored Ape Yacht Club
CryptoSkulls
World of Women
Mutant Ape Yacht Club
The Sandbox
PhantaBear
Doodles
CryptoPunks
Undead Pastel Club
Cool Cats NFT
And there are countless others. Totally billions of dollars of Ethereum in value!
NFT Marketplaces
There are a lot of marketplaces to buy and sell NFTs on the internet. They serve as a place to mint your non-fungible tokens, create collections, form community and more.
Here are some of the most popular NFT marketplaces to check out:
Getting Started with NFTs
So, how do you get started with NFTs? Learning of course! Soak up as much knowledge as you can. It's key to understanding the landscape of NFTs.
Some great resources include: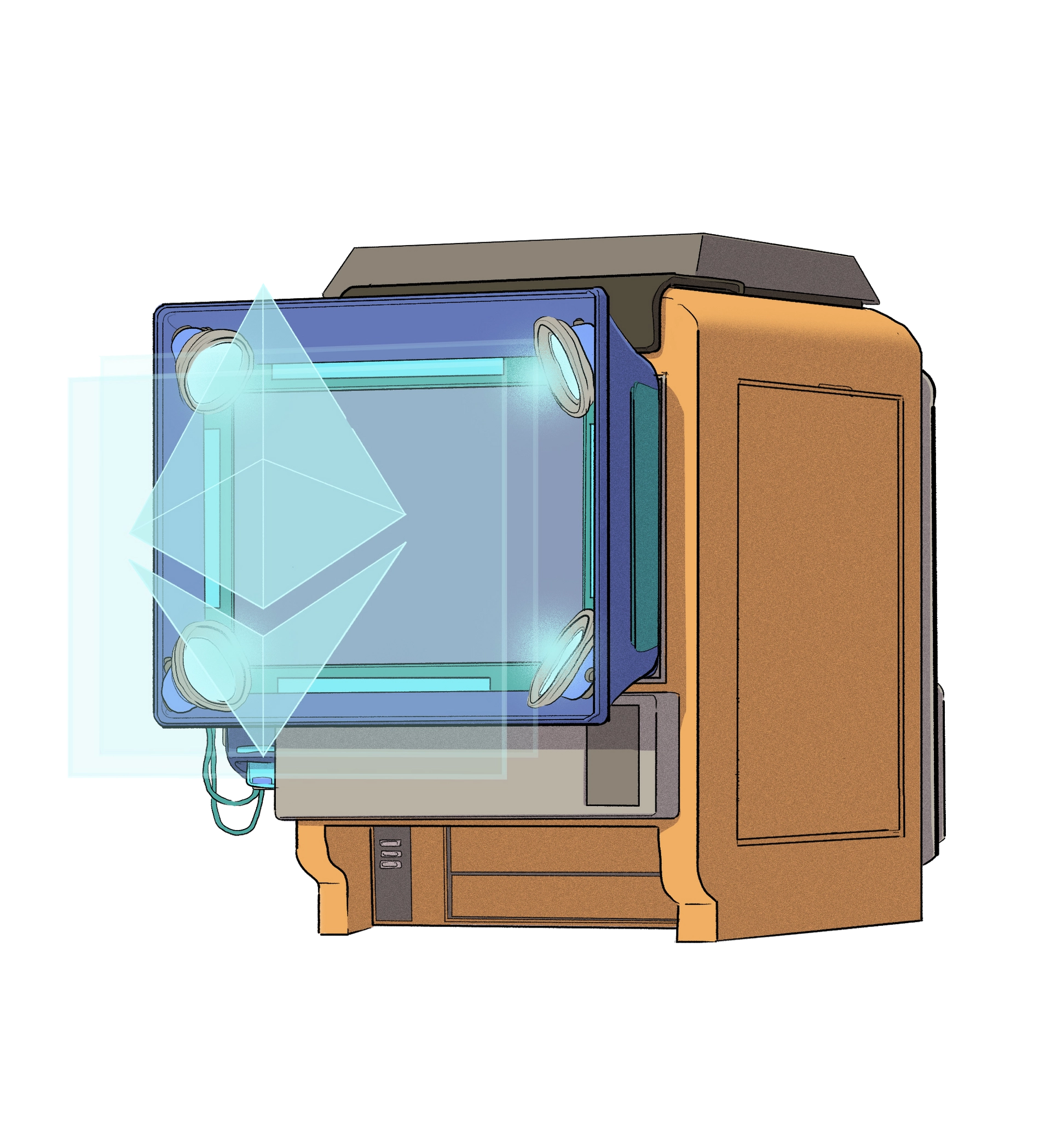 What's your favorite part about NFTs? I'm personally excited to see all of the use cases. Companies like Disney and Coca-Cola are already getting involved, along with other giants like Nike and Marvel. What could be next?! That's what excites me.
Leave a comment below to share your favorite part about NFTs.[/vc_column_text][/vc_column][/vc_row]