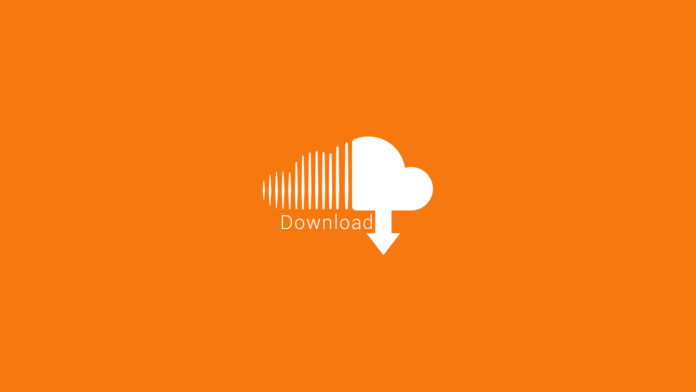 Sound Cloud is a great platform for audio experts and for people who loves to listen and discover new audios and songs. It's really easy to upload and share audio files on soundcloud, and they allows users to embed any audio tracks anywhere on the web just like embedding a youtube video. Soundcloud allows users to sell their work through soundcloud, download option will get disabled for such files. In this article, I'll tell you the trick to download such files with the help of a simple bookmarklet.
Bookmarklet For Downloading Soundcloud Tracks
Just create a new bookmark with the following javascript as the link/address.
javascript:(function(b){var a=b.createElement("a");a.innerText="Download MP3″;a.href="http://media.soundcloud.com/stream/"+b.querySelector("#main-content-inner img[class=waveform]").src.match(/.com/(.+)_/)[1];a.download=b.querySelector("em").innerText+".mp3″;b.querySelector(".primary").appendChild(a);a.style.marginLeft="10px";a.style.color="red";a.style.fontWeight=700})(document);
HOW TO USE THIS BOOKMARKLET?
Visit any downloading disabled soundcloud track (click here for a sample page).
Click on the bookmarklet 'Download Sound!'
You could see a button 'Download Mp3' next to 'Save to favorites' or 'Buy it'
Just click on 'Download Mp3' and you can get the Mp3 version of the track that you are listening.
TRY OUR OTHER BOOKMARKLETS
ALTERNATIVE TO DOWNLOAD FROM SOUNDCLOUD:-
Using a Download Service
Open the SoundCloud page for the song you want.
If you don't have access to the browsers in the previous method, or don't want to wade through the developer tools, you can use a variety of different song downloading services available online. This will typically result in a slightly lower-quality file, since the song is re-encoded before you get it.
Copy the song page's URL. Copy the entire address from the browser's address bar to your clipboard. Select the whole thing and either press Ctrl+C, or right-click the selection and click "Copy".
Open the download service site. There are several SoundCloud downloaders to pick from, and most operate similarly.
Paste the URL into the field on the download page. There should be a field in the center of the page that allows you to enter in the URL.

Click the "Download" or "Convert" button.  This will begin the conversion process, which may take a few moments.
Note that a lot of these sites have tons of ads on the page that may attempt to trick you into clicking a fake Download button. Use an ad-blocker if you're having difficulty finding the right button.
Right-click on the provided link and select "Save link as". This will open a window allowing you to save your new MP3 file to your computer.
HOW TO DOWNLOAD SONGS FROM SOUNDCLOUD IN ANDROID
Developers skyguy126 and stirante have created an Xposed module that enables downloading straight from the official SoundCloud app itself. In my opinion, this little mod is the best way to download songs from SoundCloud on an Android device, since most third-party apps with similar functionality are clunky or have terrible interfaces. So below, we'll take a look at how it all works.
Requirements
STEP 1
Install SoundCloud Downloader
Start off by opening the Xposed Installer app and going to the Download section in the side navigation menu. Tap on the search icon and type in "SoundCloud," and pick the top result, SoundCloud Downloader. Download the latest version from the Versions tab, then tap on "Install" when prompted. Once you're done installing, make sure to activate the module and reboot to finish up.
STEP 2
Setup & Use
Next, go ahead and launch SoundCloud Downloader, where you can change the download location and hide the launcher icon if you'd like. Once you're satisfied with these settings, open up the official SoundCloud app and play any song, then tap the three-dot menu button and choose "Download."
All downloaded MP3s can be found in the save location you picked in the module's main interface, so they should be easy to share or open with your favorite music player.
Top 5 SoundCloud Downloader Apps to Download Songs
1 My Cloud Player
My cloud player is one of the best app to download SoundCloud songs on your android device. You can easily search any of your tracks, sets, groups, followings and followers and others using this app. It allows you to play song in shuffle and repeat mode.
You can easily manage current playlist by adding new songs, remove any songs and others. One of the best features of this app is to low battery consumption so battery life of your phone will be good. It has direct search along with the voice search.
2 

Free Music for SoundCloud
Free music for SoundCloud is another powerful third party music player app allows you to download and play songs of SoundCloud app. You can easily search the trending and latest song download and also listen to it for free. It supports more than 20 languages to search any of the song easily.
You can easily search and browse music by categories as rock, dance, party, pop, soul, classical and other according to your interest. It allows you to search the music by direct title, album, and playlists. You can also create an account for manage your playlist for free.
3 

SoundHound
SoundHound is an amazing and popular app to download SoundCloud songs. It allows you to search any of your favourite songs, listen to it and download it on your android device. It also useful as to identify song.
SoundHound music player gives you full length songs and videos with real-time song and lyrics. You can easily search song by simply saying OK Hound… what's that song? It will search that song from its collection and easily shows you the right song with its lyrics and details.
4 

MP3 Music Downloader
MP3 music downloader is very beautiful music downloading app for all android users. It has better user interface and exciting features which allows you to download any of your favorite music with fun. The best feature of this app is to allows to download multiple music files at a same time.
If you wants to download any of your favourite music you just have to search for it on its search option. It allows you to search music by song title, genres, artist name, and others. Along with these it also let you to download your favorite music to listen to it offline.
5 

Google Play Music
Google Play Music is another music app which provides you free, ad-supported radio. It allows you to create your custom playlist according to your music collection and interest. You can easily access music and radio based on songs, artist, albums or genres.
You can easily bring your own music collection by uploading up to 50,000 of your own songs and listen to it for free. It also allows you to music on demand feature but you have to use its subscription plan for this.