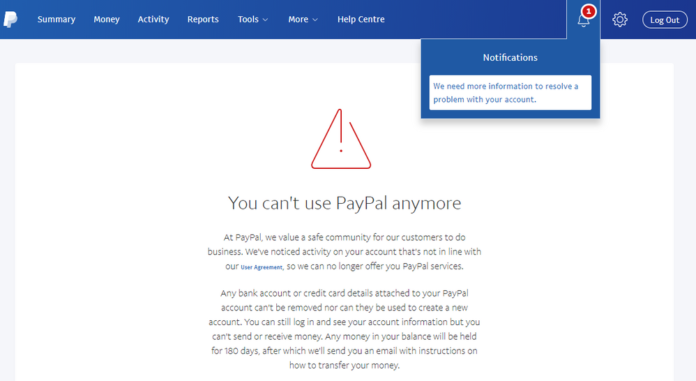 How to Withdraw Money from a Permanently Limited PayPal Account?
Do you have a limited PayPal account? Are you facing problem in withdrawing money from your limited PayPal account? If yes, then you are at the right place. In this guide we will give you a simple and a quick solution so that you can easily withdraw money from your permanently limited PayPal account.
How to Lift Limits on your Business PayPal Account?
In order to lift limits on your business PayPal account simply log in to your PayPal business account. Once you are on the home page go to the upper right hand corner where there is this little icon up there and then go down and click where it has account settings.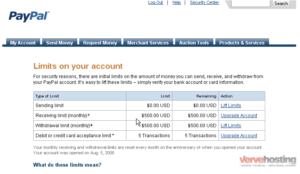 In the account access tab find the limits option. On the right hand side, it has view option. Click on that to see what limits you have on our business PayPal account. Here it will say for security reasons initial limits are set on the amount you can receive send, withdraw, and hold in your PayPal balance.
It is easy to get rid of these limits. You only need a little bit more information. Get started by clicking the lift limits button. At the bottom there is a lift limit button. Click on that.
For PayPal business account it will take you over to the page where it will ask you to choose your bank account. Now it might just depend on your situation and how much information you already have on your PayPal business account.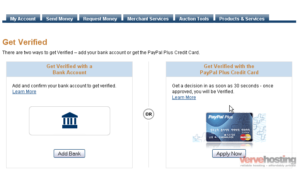 You might need to upload some documentation. It says what kind of documentation you can provide to remove your account limitation and these can be things such as documents that provide your identity, address recent name change, or business document.
And then it will show you a list of different documents that you can use to verify your identity and your account to try to get that limitation removed.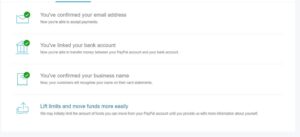 After submission of the documents you will receive a notification email that your account has been restored in less than 24 hours. So if you get into this kind of problem or issue with your account just make sure that you have all the information and at the same time make sure that the information that you will provide matches the information that is in your PayPal account.
Resolution Center
You can also remove a limitation from your account through the resolution center. In the resolution center under your account access is limited.
Steps
Go to account limitations
Click resolve beside each requirement
How to Withdraw Funds from a PayPal Account to a Bank Account
Withdrawing money from a PayPal account to a bank account is an easy task. For withdraw you must have a confirmed bank account. Here are the steps you need to follow to transfer money from a PayPal account to a bank account.
Steps
Login into your PayPal account
Go to wallet
Tap add a bank account
Enter your sort code and account number
Enter the funds you want to transfer to your bank account. Remember you cannot transfer less than $1.00 USD.
Check the details and confirm
Request a Cheque
PayPal also allows you to withdraw money through a cheque. If you are receiving an error message "Sorry, your last action could not be completed" while withdrawing you can request a cheque.
Steps to Request a Cheque

Login into your PayPal account and
Click transfer money under your PayPal balance.
Click request a cheque and you will receive funds through a cheque in no time.